Check out our line of personal and professional development trainings to equip every constituent of MABIKAs Foundation with more knowledge, skills and commendable attitude.
WHY THE NEED FOR SKILLS & KNOWLEDGE TRANSFER
With acquired knowledge, skills and right attitude, we can attain that stability, depth and wisdom that we need to be able to preserve and transmit indigenous knowledge that are accurate, reliable and factual from present generation to the next. By understanding our roots and who we are, we become more empowered and motivated to bring out the best in us and further bring significant contributions not only to our local community but most importantly to the society in general.
#1 PRIORITY: Cordillera Dances & Gong Playing
Hence, our #1 priority is to equip ourselves with the skills and knowledge of our traditional dances from the different regions in the Cordillera. We are committed to learning how to dance these traditional dances of ours as well as how to play the gongs.
#2 PRIORITY: Personal & Professional Skills Development
Needless to say, our overall aspirations in life play a major part in all our decision making, especially on how we spend our time with. Thus, when time and human resources permit, it is also our goal to help empower each one with practical skills and knowledge that will help us not only to build our strong Igorot community in the Netherlands but also to help ourselves.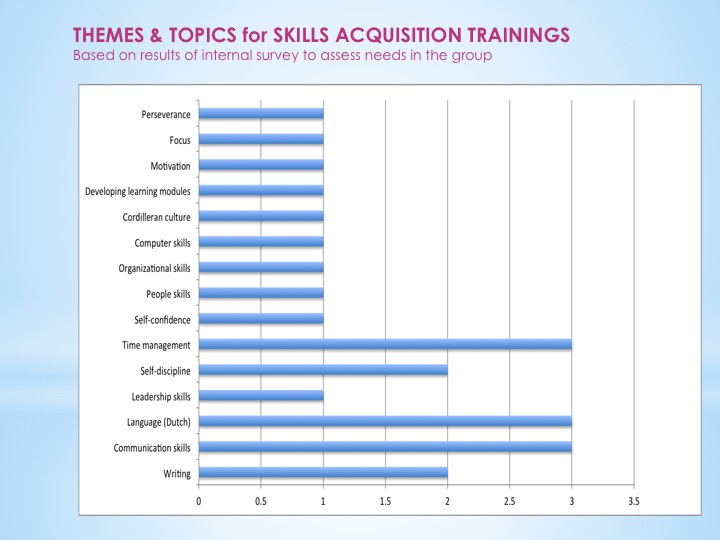 Interested in getting empowered or in empowering others?
Surely we can't do this alone. We need each other for support, motivation and inspiration. You can also get involved by making a donation and/or helping us get connected.